Chiropractic Care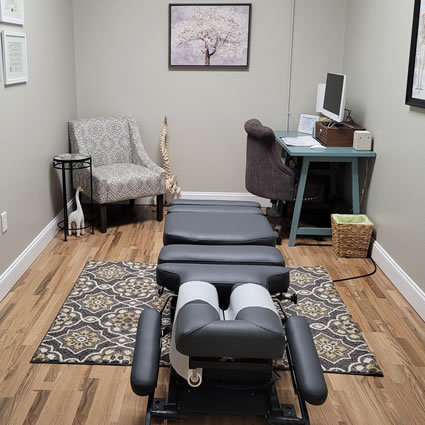 When you have an examination with Dr. Cochran or Dr. Jarboe, the aim is to find misalignments in your spine. Chiropractors commonly call these misalignments subluxations. When a joint is out of alignment, your body may not be able to function properly.
When an adjustment is made, restoring your alignment, your brain and body can communicate as they should. That means healing can occur, restoring your full function. If you hear a noise or feel a shift during the adjustment, it's no cause for concern-that's just pressure being released from the joint that's getting adjusted.
Finding the Technique That Works Best for You
Dr. Cochran and Dr. Jarboe are hands-on adjusters who uses Diversified Technique. That incorporates a drop table, the Activator® instrument, Gonstead, Flexion-Distraction, Sacro Occipital Technique and others. At each adjustment, you'll likely have a combination of these techniques performed to get you the best possible results.
If you have a preference or are in a great deal of pain, rest assured that we can accommodate you.
Is Chiropractic Right for You?
There are many conditions that may benefit from chiropractic. Some of the most commonly seen include
Arthritis
Carpal tunnel syndrome
Degeneration
Hip and pelvic pain
Knee pain
Low back pain
Mid back pain
Migraines and headaches
Neck pain
Sciatic pain
Shoulder pain
Upper back pain and tension
Learn More Today
If you have questions, we will be happy to answer them. Send an email, text or give her a call now!
CONTACT US »
---
Chiropractic Care | (850) 750-1115